The Global Sustainability Standards Conference hosts global speakers from businesses, NGOs, government and academia.
Speakers at this year's Conference included: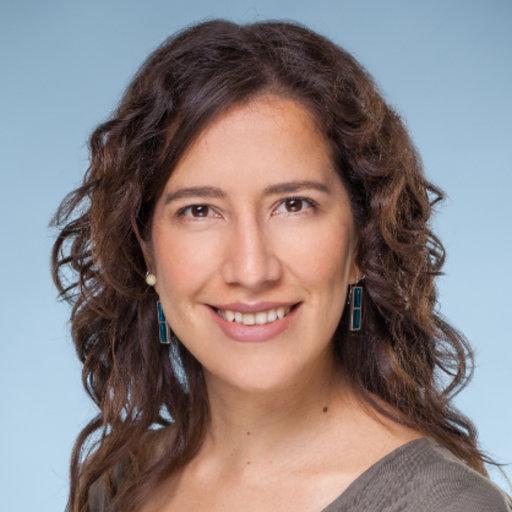 Alicia supports ASI strategy initiatives, including data gathering, integration and analysis and testing remote sensing and GIS tools. She is completing her PhD on Disaster Risk Reduction in Dynamic Environments at the Geography Institute at Bonn University. Alicia holds a MSc. in Technology and Natural Resources Management from Cologne University of Applied Sciences and a degree in Environmental and Agronomic Engineering at Zamorano University in Honduras.
Alicia Bustillos
Project Officer, Accreditation Services International (ASI)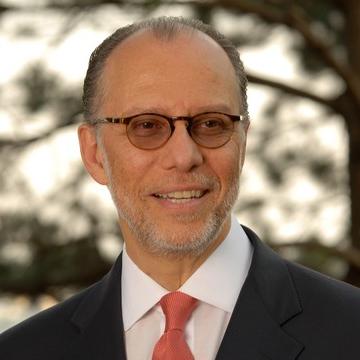 Mr. Mattar has held executive positions for 22 years in several corporations. He also has served as Secretary of Industrial and Trade Policy for the Brazilian government. He is currently member of a number of Boards of Corporations and NGOs, such as Dow Chemical, Grupo Pão de Açúcar and Quimica Amparo (Ypê). He is also part of Multistakeholder Councils of two UN Environment programs: "Consumer Information" and "Sustainable Lifestyles and Education". He was one of the co-founders of Ethos Institute, and of Akatu Institute for Conscious Consumption.
Helio Mattar
President and Chief Executive Officer, Akatu Institute for Conscious Consumption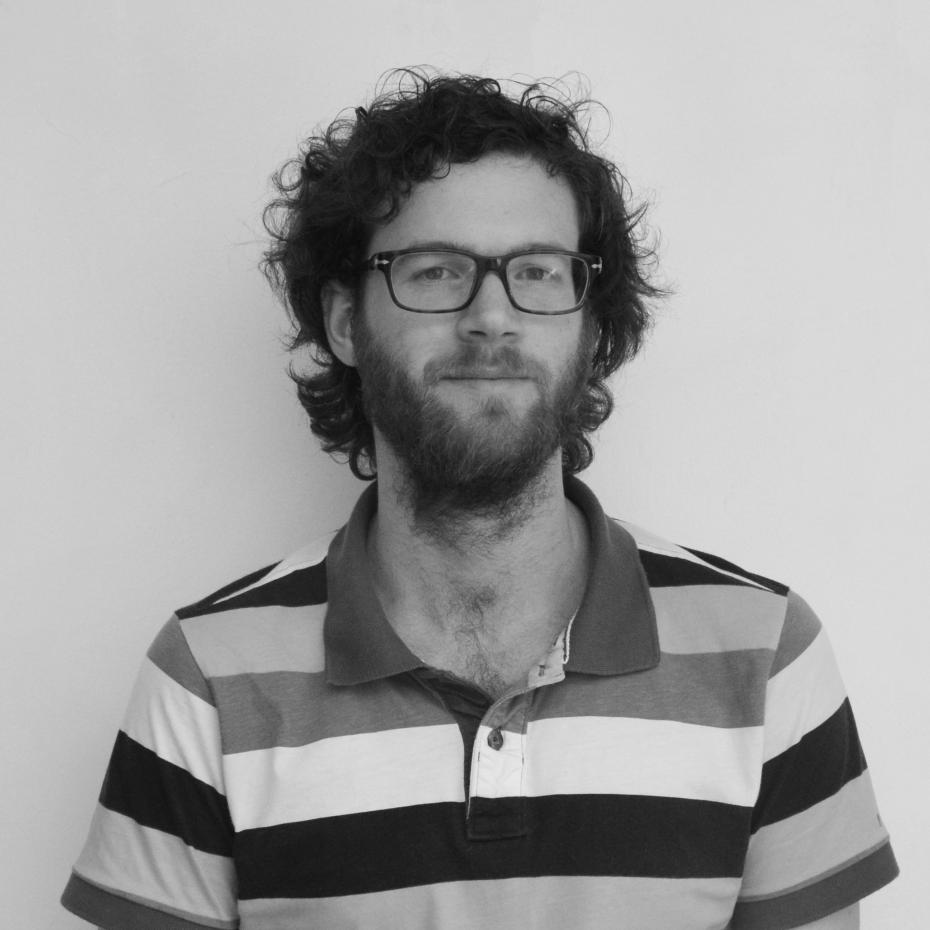 Baptiste is the Head of Monitoring and Evaluation (M&E). Before, he worked as a consultant for ARM and other organizations in projects related to the artisanal and small-scale mining sector (support to miners, general assessment, legislation analysis etc.) One of his functions as the Head of M&E is to help the organization adopt and apply a M&E system focused on development´s results and generalize the measuring of impacts resulting from ARM´s interventions in the territories, looking through the lens of ARM Theory of Change and strategic indicators.
Baptiste Coue
Head of Monitoring and Evaluation, Alliance for Responsible Mining (ARM)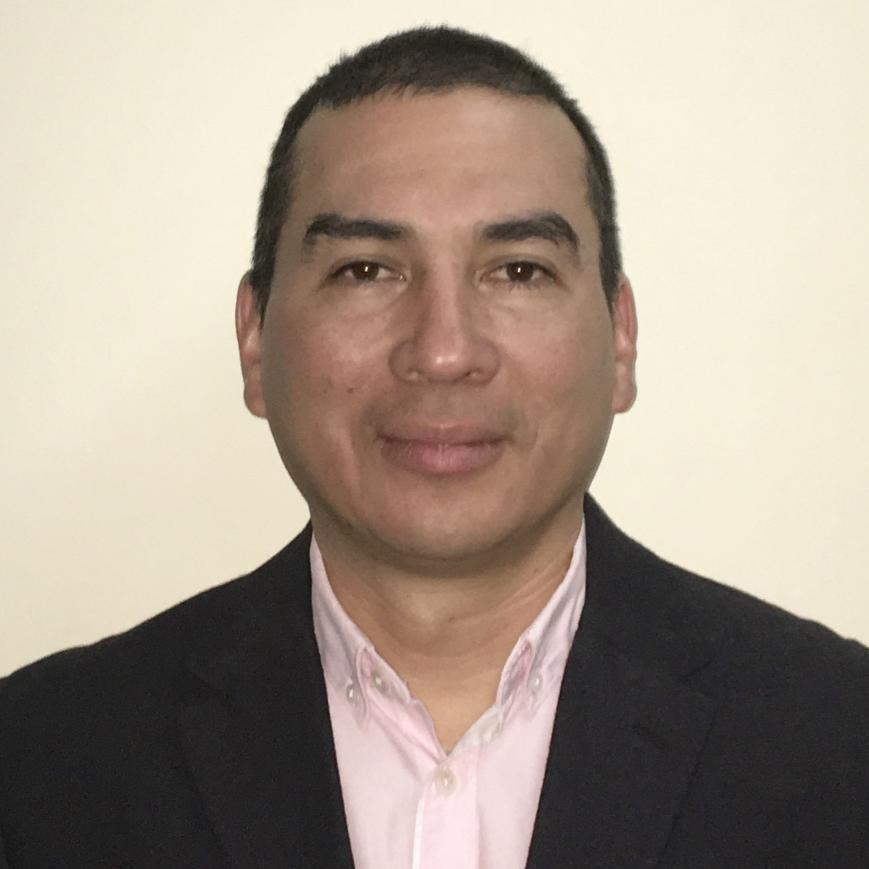 Mr. Hernandez is Regional Director for Latin America at Bonsucro, being responsible for representing and coordinating all Bonsucro's activities in the region, in alliance with members and stakeholders. He holds a post-graduate degree in Exports Promotion from Niels Brock University, and a MBA with Emphasis on Sustainable Development from INCAE Business School.
Miguel Hernandez
Regional Director, South America, Bonsucro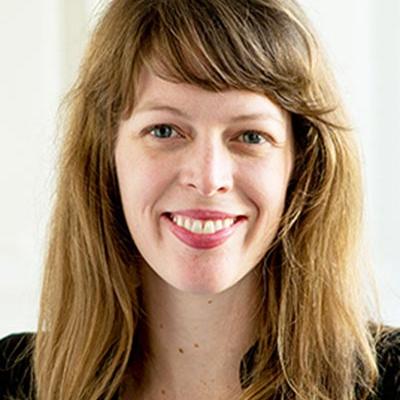 Lauren has large experience working at the intersection of business and development and is a women's empowerment expert. In her current role, Lauren has overseen the design, management, and implementation of interventions to improve conditions for women workers in global supply chains, with a focus on factories and farms in East Africa. She leads evidence and influence for HERproject, and is part of the management team. She also contributes to BSR's other projects with companies including developing tools to make and measure corporate progress on women's empowerment.
Lauren Shields
Manager, HERproject, Business for Social Responsibility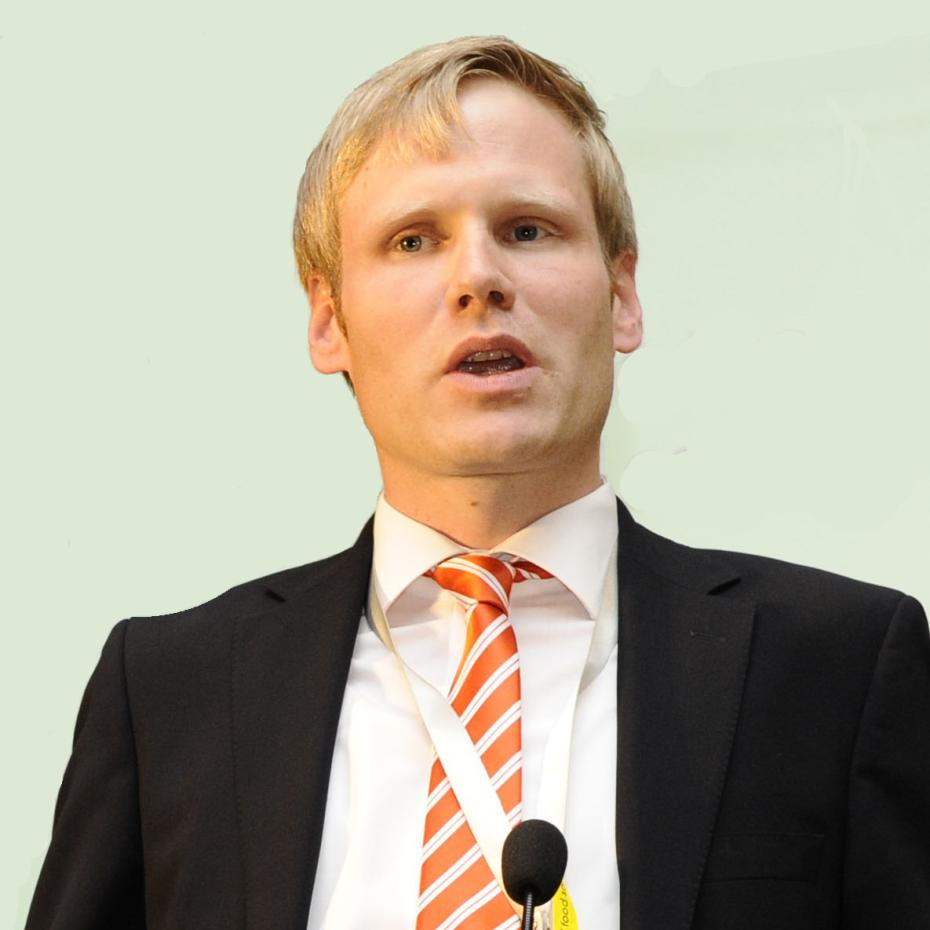 Dr. Alexander Ellebrecht is an agricultural engineer and holds a Ph.D. in Agricultural sciences from the University of Bonn (Germany). For more than 10 years he has worked as an expert in Supply Chain Management and IT for ChainPoint. He has been responsible for several international projects to improve sustainability and quality through better collaboration between different stakeholders.
Alexander Ellebrecht
Senior Business Consultant, ChainPoint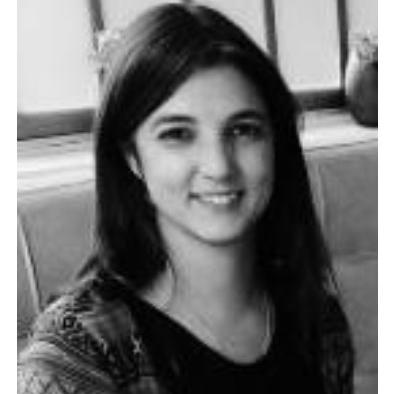 Angela has 22 years of experience in rural and sustainable development, working in the management and formulation of programs and projects with local and international actors, integrating public and private initiatives, in different regions of Colombia. She is currently a World Bank consultant for the government of Colombia in the technical coordination of the sustainable low-carbon landscape initiatives program, the WB's Biocarbon Fund project led by the Colombian Ministry of Agriculture and Rural Development in coordination with the Colombian Ministry of Environment.
Ángela Maria Betancourth Escobar
Technical Coordinator OSIL Program, BioCarbon Fund, Colombian Ministry of Agriculture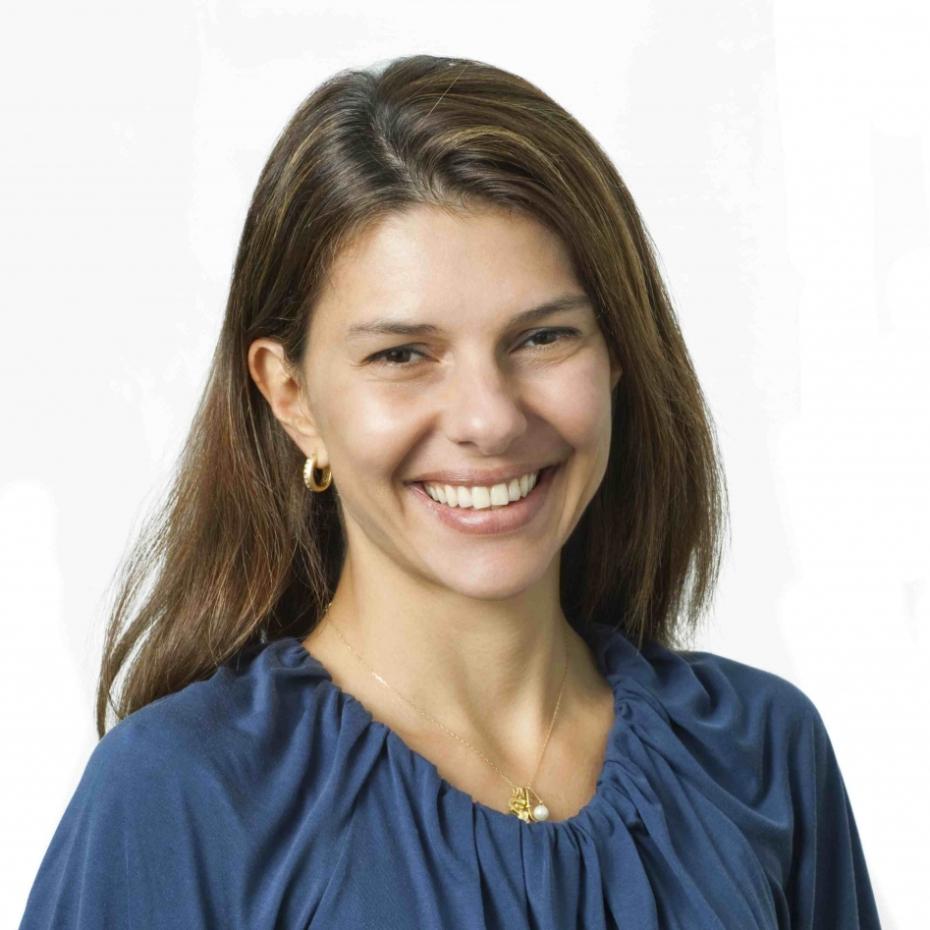 Isabela is responsible for the Sustainable Development of Daterra Coffee, a coffee farm developed to produce and export specialty and sustainable coffee worldwide. She is also Executive Director of Educar Dpaschoal Foundation, a social development organization founded 25 years ago, with the aim to promote civic education and youth leadership among less privileged children and teenagers. Both Daterra and Educar Foundation belongs to Dpaschoal Group, a tire and auto parts business founded 65 years ago.
Isabela Pascoal
Marketing Manager, Daterra Coffee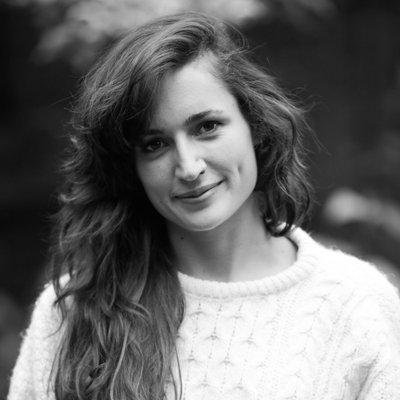 Emma has worked for ten years in the international development sector, marrying economic and community development with her interests in natural resources, indigenous rights and social enterprise. In 2008 she co-founded the Peruvian non-profit Awamaki, a grassroots initiative working with rural Quechua communities to harness natural resources and traditional skills for sustainable livelihoods. Emma has regional expertise in the Andean region and in 2017 completed an MRes thesis on the topic of meaningful community engagement and FPIC in the context of Andean extractive projects.
Emma Hague
Researcher, Indigenous Rights and Community Engagement, Equitable Origin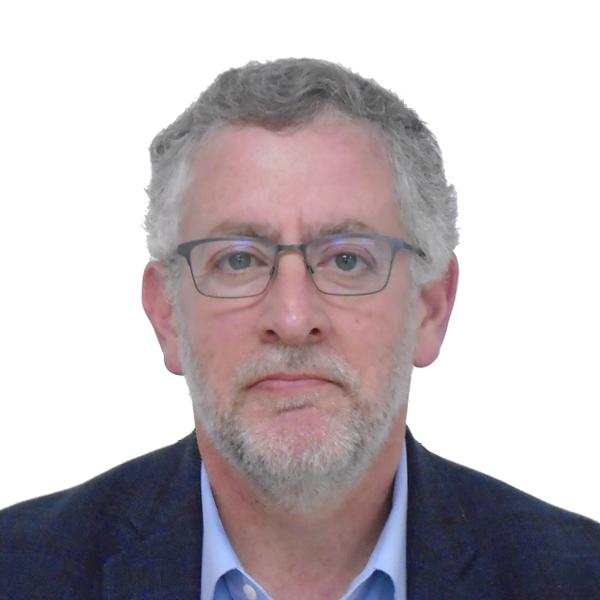 With more than 25 years of experience, Biel began work is now Senior Advisor to the Fair Labor Association, a multi-stakeholder organization that promotes and protects workers' rights and to improve working conditions globally through adherence to international labor standards. From 2012 to 2017, Biel served as Associate Deputy Undersecretary in ILAB, where he led work on a diverse set of legal and policy matters. After that, he worked on varied projects with business, law, and non-profit groups; was a frequent speaker on trade, labor, and business and human rights issues.
Eric R. Biel
Senior Advisor, Fair Labor Association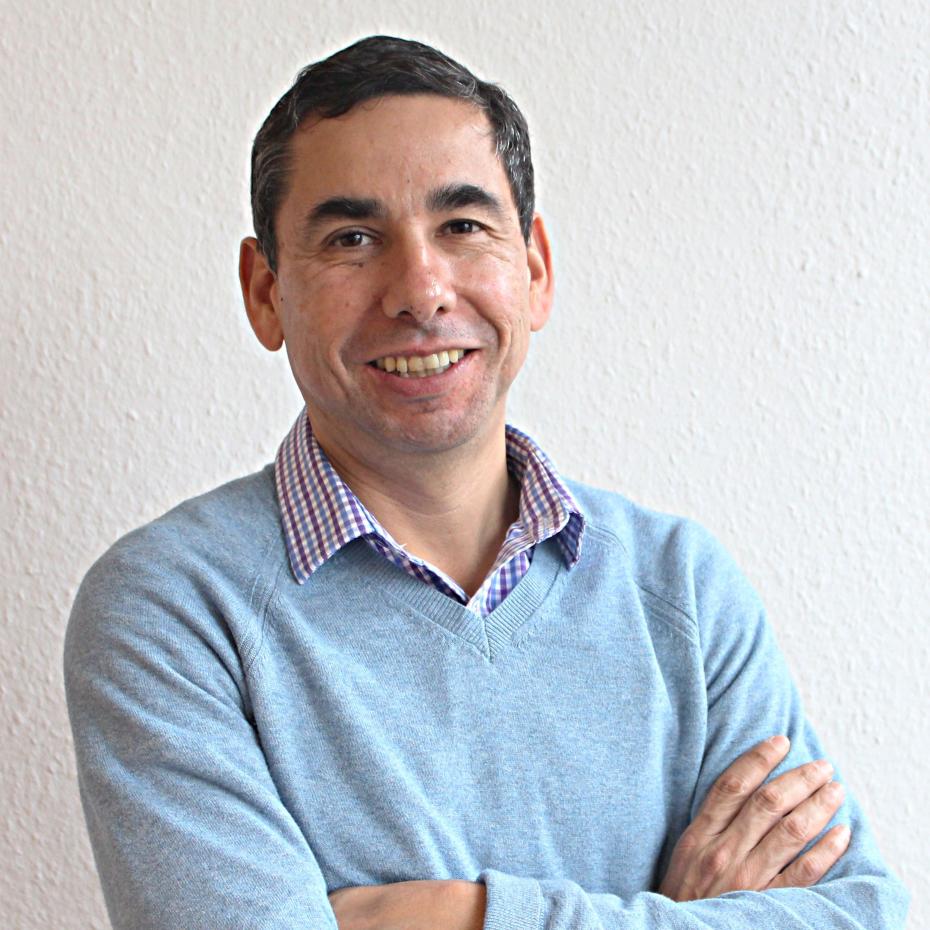 Darío has a long history of working with producers, civil society, governments and business to achieve inclusive economic growth and social inclusion. Prior to joining Fairtrade, he worked for The Trust for the Americas and the Organization of American States (OAS) in Washington DC. Darío has previously worked for PricewaterhouseCoopers (PwC) in Bogotá and New York. Since Feb. 2017, Darío is Global CEO for the Fairtrade system, committed to giving Fairtrade a central role in achieving the UN SDGs, delivering maximum impact for farmers and workers worldwide.

Darío Soto-Abril
Chief Executive Officer, Fairtrade International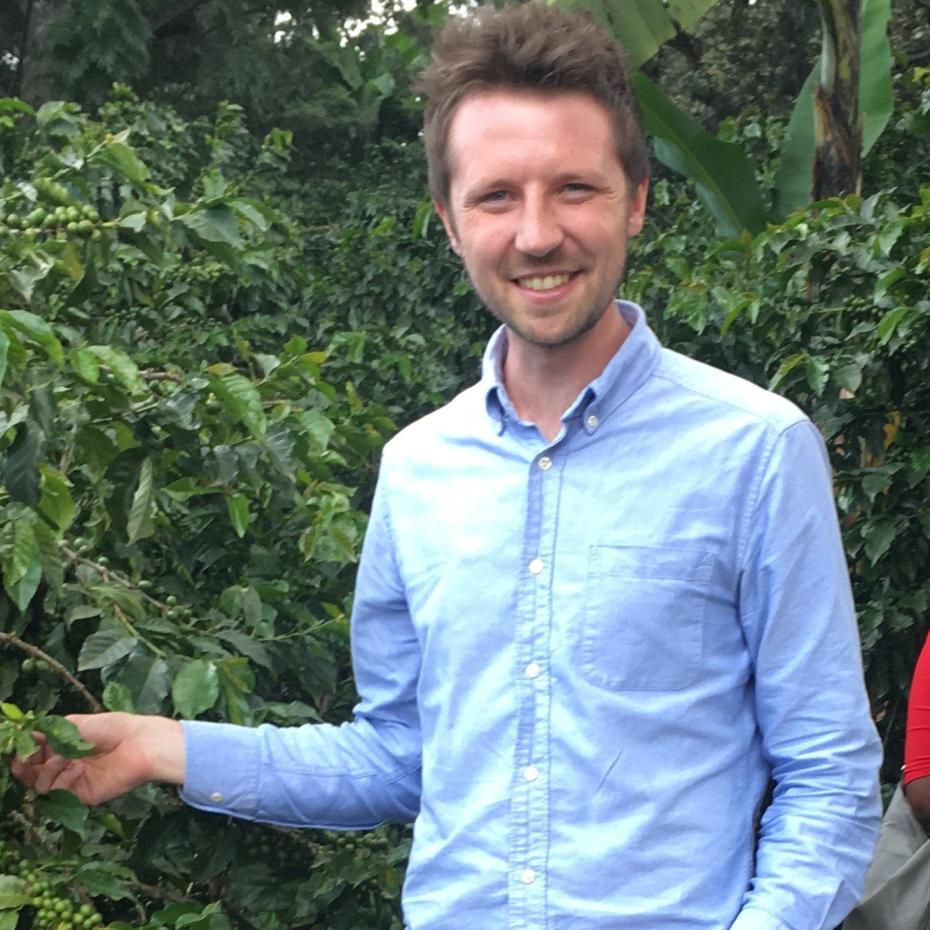 David Finlay is Responsible Minerals Manager for the Fairtrade Foundation based in London, UK. He is responsible for encouraging businesses and institutional donors from the UK to source from or invest in the development of responsible small-scale gold mining sites.
David Finlay
Responsible Minerals Manager, Fairtrade Foundation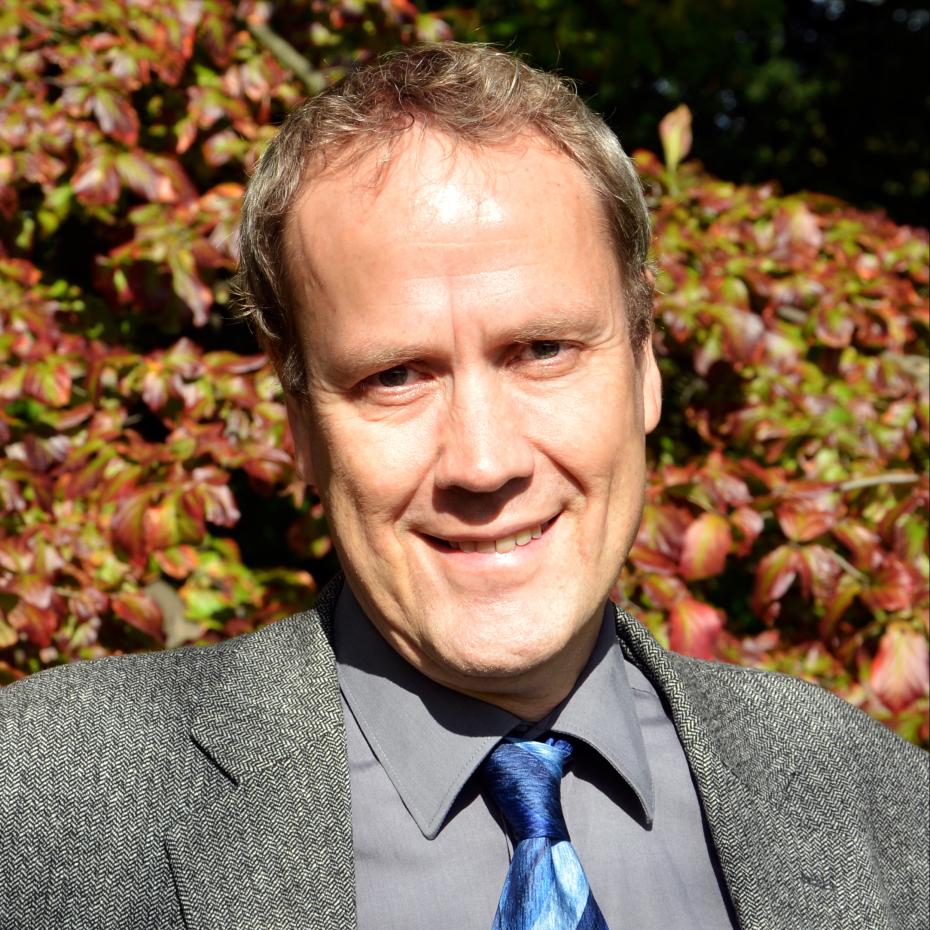 Mr. Carstensen has been the Director General of the Forest Stewardship Council (FSC) since 2012. Prior to joining FSC, he managed FairGreenSolutions, a consultancy that helped link the concepts of 'Green Economy' and sustainable development for clients in the Global South. His strategic approach comes from a long history of global leadership, as leader of WWF International's Global Climate Initiative, and previous roles as CEO of WWF Denmark and Deputy Chairman of the Board of Denmark's Official Development Assistance Agency (Danida).

Kim Carstensen
Director General, Forest Stewardship Council (FSC)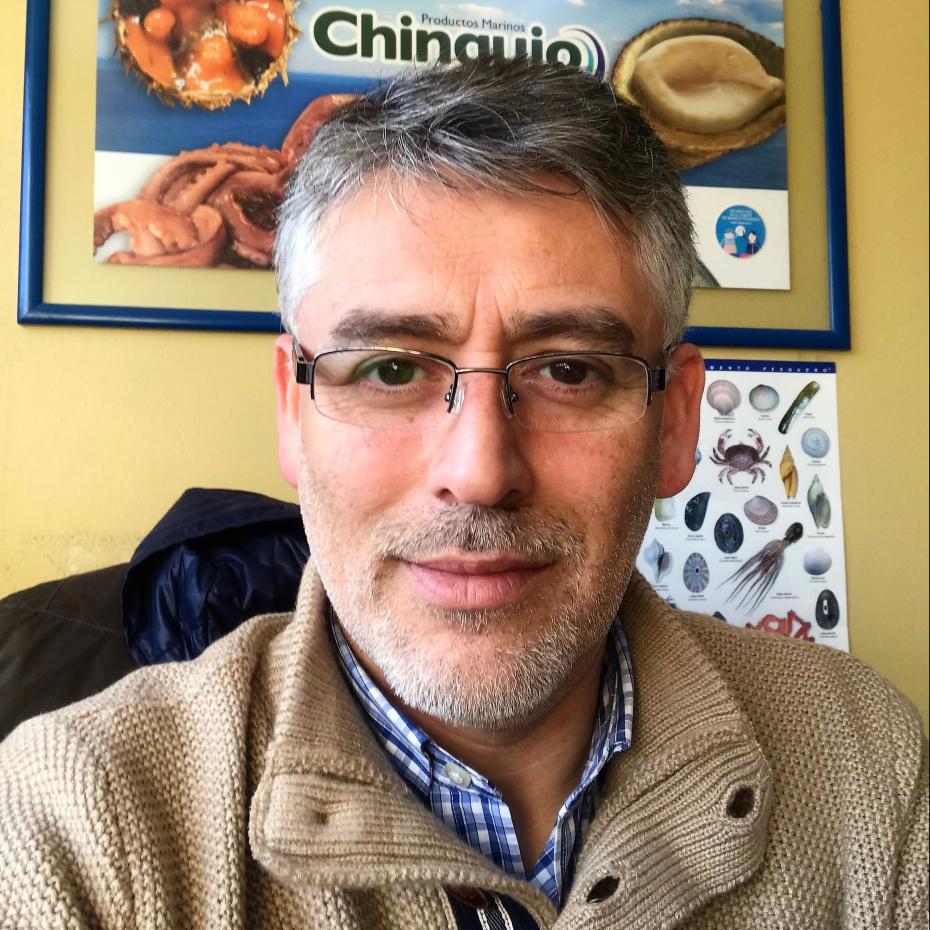 Cristian is Development Assistant Manager at Fundación Chinquihue, a non-profit organisation dedicated to the development and sustainability of artisanal fisheries and small scale aquaculture, with 30 years of direct work with small producers in Chile. He has vast experience in research, development and innovation projects focused on small fish and aquaculture producers. Lately, his work is focused on improving the sustainability and competitiveness of artisanal fishing sector and of small aquaculture producers of Mejillon y Algas, by promoting and implementing better production standards.
Cristian Vásquez
Development Assistant Manager, Fundación Chinquihue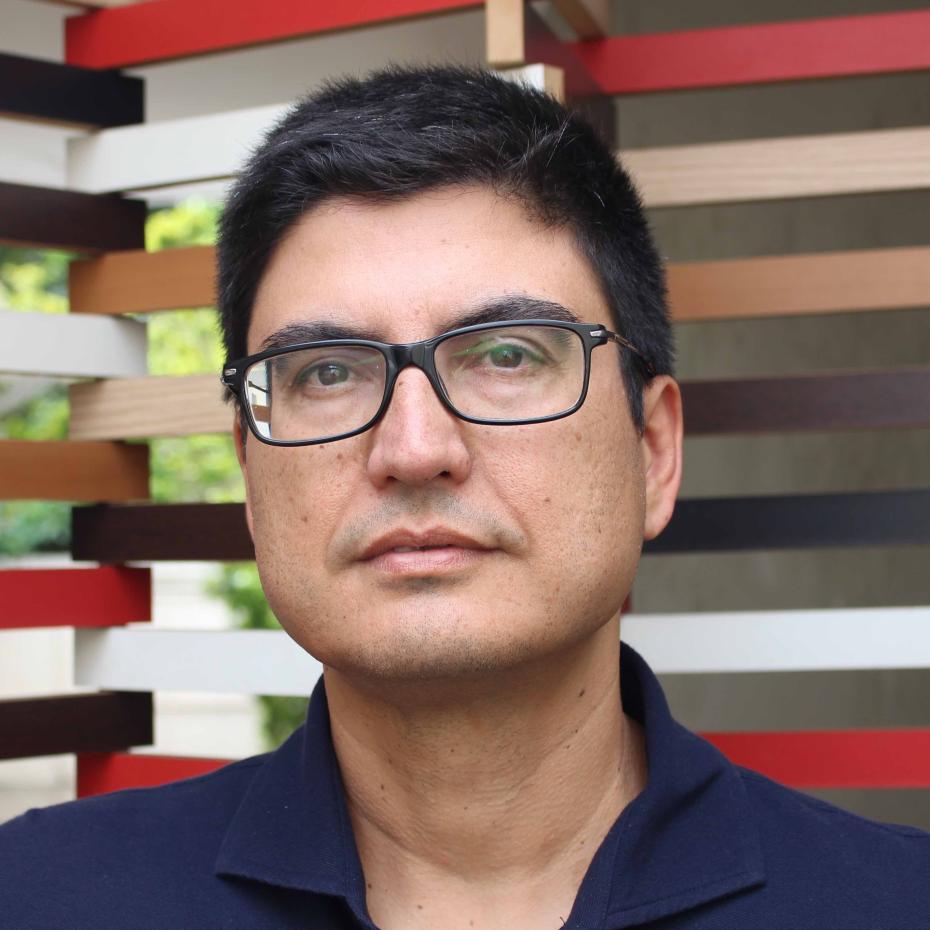 Álvaro leads GlobeScan's office in Brazil. Journalist by training, Álvaro is a strategic advisor around reputation management, stakeholder engagement, purpose and sustainability. He has led projects across a range of sectors including financial services, mining, agribusiness, pulp and paper, food and beverages, personal care, automotive, chemicals, pharmaceuticals, apparel and information technology. Álvaro is also organizer and curator of the Sustainable Brands conference in Brazil and serves as a board member and advisor for various private organizations and NGOs.
Álvaro Almeida
Director for Latin America, GlobeScan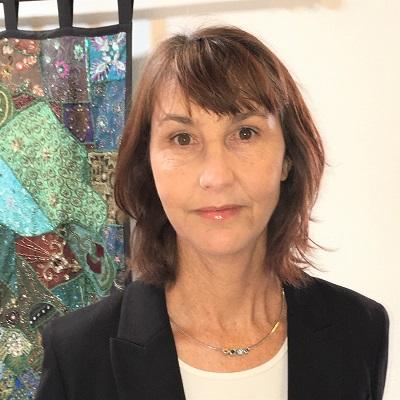 She is responsible for managing a pilot project in Indian tea production and leading the work to implement the GoodWeave model for ending exploitative labor in supply chains beyond the carpet sector. Prior to joining GoodWeave, Elisabeth worked with trade justice and voluntary sustainable standards and certification systems in her role as Senior Manager in Standards at Fairtrade International and as a Sustainable Development Consultant. She also has a background in training and education and worked at University of California Davis Extension, Center for Program Innovation.
Elisabeth Bystrom
Sr. Program Manager, New Sector Development and Capacity Building, GoodWeave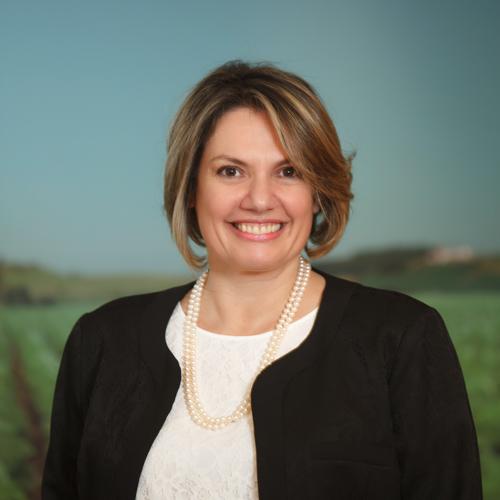 Daniela implements IDH Sustainable Landscape Program in Brazil. She is reference in responsible financial operations with more than 18 years of experience in coordinating relations with NGOs, governmental, and private organizations. Daniela was chair of the Board for the Brazilian Working Group on Sustainable Cattle Farming (GTPS), co-founding this initiative together with IFC. She also represented the financial sector in UNEP FI meetings, and acted as Member in the: Stakeholder Council of ISEAL Alliance; Monsanto Brazil Sustainability Committee, and Executive Board of RTRS.
Daniela Mariuzzo
Country Director, IDH Brazil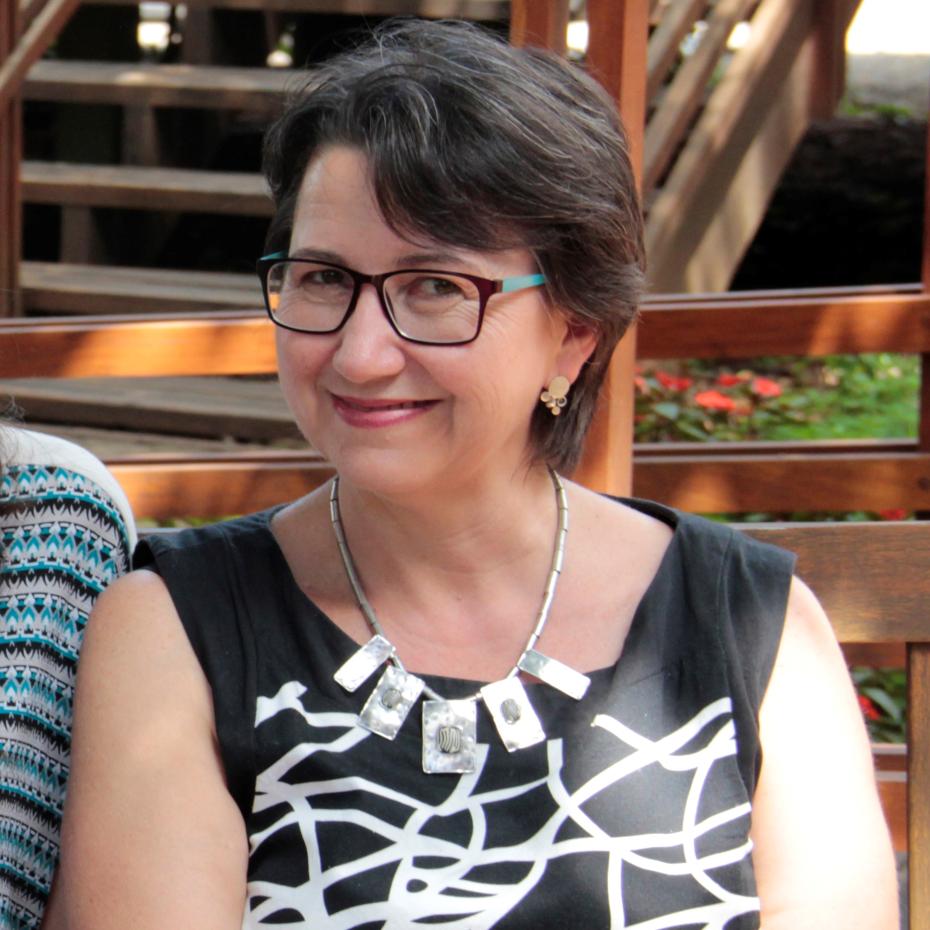 Zuzu, how she likes to be called, is a journalist and consultant for communications on sustainability. With several years of experience in the sector, she was a member of the Board of Directors of Planeta Sustentável, and idealizer and co-creator of "Repórter Eco" Programme. Zuzu is now President of Board of Directors at Imaflora.
Maria Zulmira de Souza
President of Board of Directors, Imaflora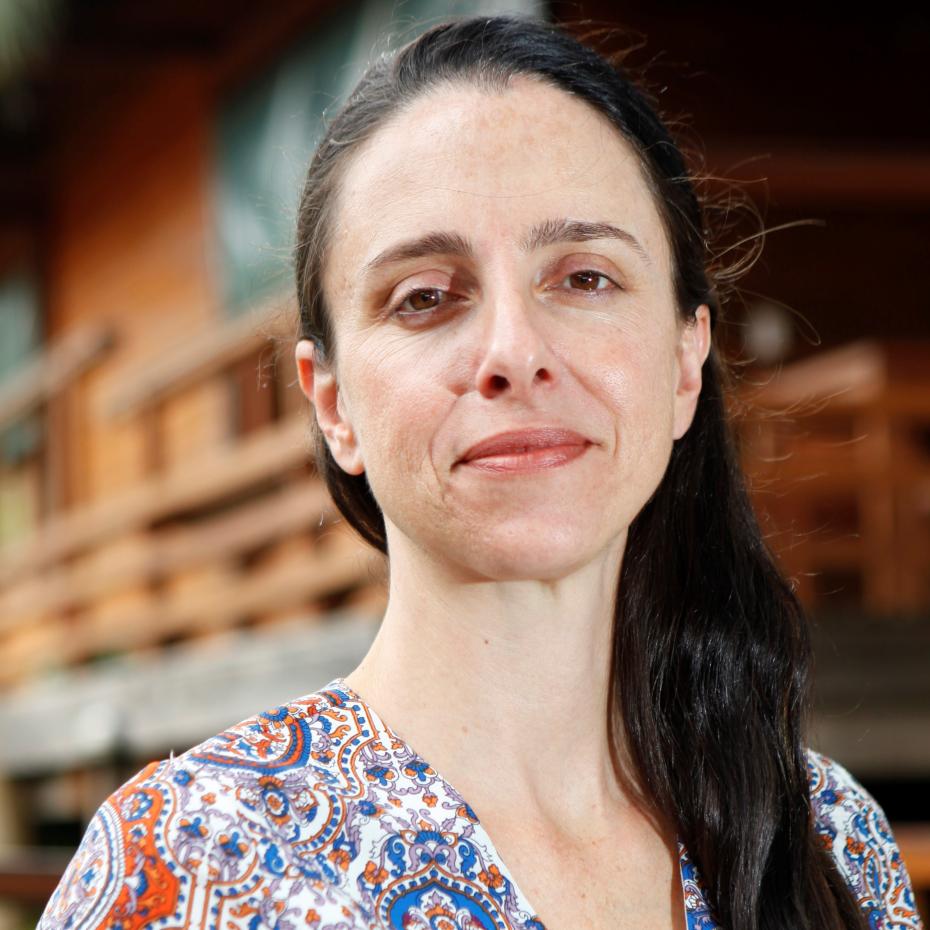 Laura is an agronomist and has worked for Imaflora for more than 10 years. There, her work has varied between certification systems, audit processes and performance evaluations, before assuming as their Executive Director, in 2016. Laura has lived for other 10 years in a small organic farm, applying her knowledge of agroecology, producing organic products for the local market and restoring the ecosystem there. Laura was also a consultant at EcosSISTEMAS, a consultancy for companies and industries of the agriculture and forestry sector.
Laura de Santis Prada
Executive Director, Imaflora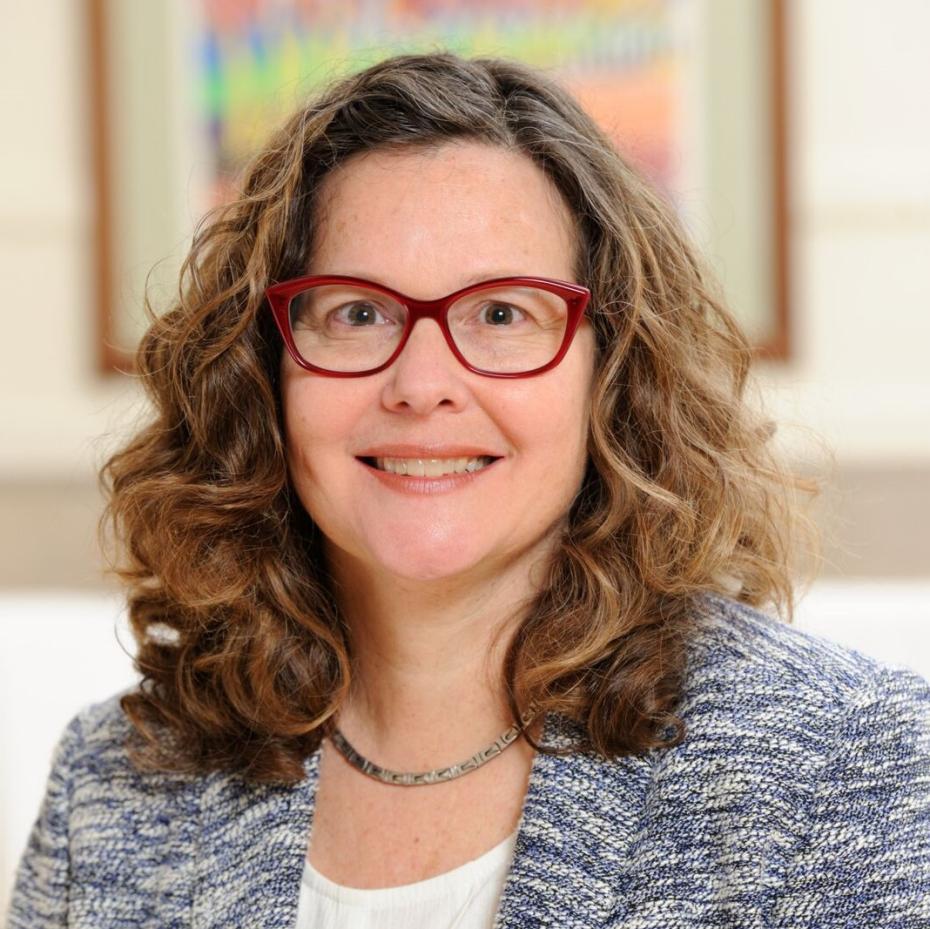 Karin Kreider is the Executive Director of the ISEAL Alliance - the global backbone organization for the sustainability standards movement. She is one of the world's leading experts on ecolabels, sustainability standards and certification. Before joining ISEAL in 2009, she was involved in the start-up of Rainforest Alliance, and worked there for more than 20 years, first as Associate Director of the organisation, and then as Director of the Sustainable Agriculture Programme. Karin holds a BFA and an MBA from New York University and is based in London.
Karin Kreider
Executive Director, ISEAL Alliance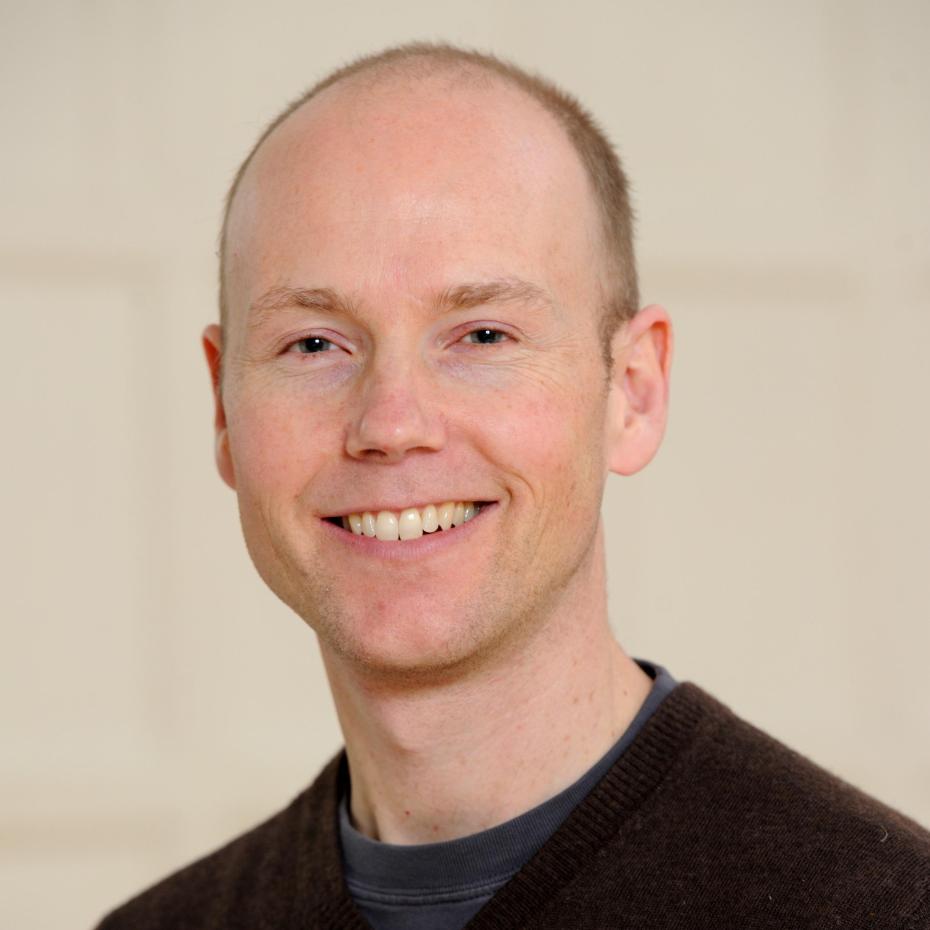 Patrick served as the first ISEAL Executive Director until 2005, Later, as Credibility Director, he continued to focus on developing a shared understanding of how standards and certification can be more effective, with responsibilities for ISEAL's Codes of Good Practice and Credibility Principles, and supporting members and emerging initiatives directly to develop and improve their programmes. Now, as Director, Innovations, he is leading ISEAL's work to ensure members are well-positioned to drive transformation to full sustainability in the sectors where they work.
Patrick Mallet
Director, Innovations, ISEAL Alliance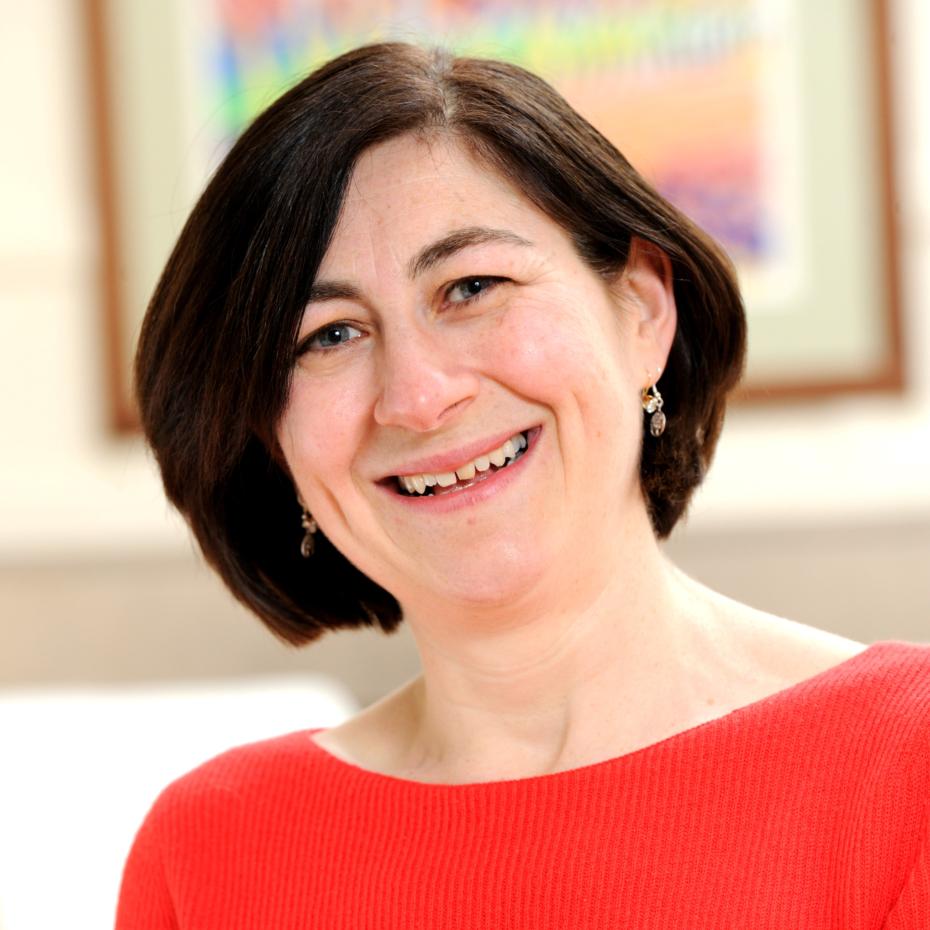 Sue leads ISEAL's communication team, developing, overseeing and implementing ISEAL's communication strategy to build awareness of ISEAL and sustainability standards as credible tools. Her role also includes developing campaigns and content for the various communication channels, and developing ISEAL's online communication and multimedia assets. Before ISEAL, Sue worked in communication for NGOs and public sector, including leading the communication team for ASC and as corporate brand manager for MSC.
Suzanne Clift
Senior Manager, Communications, ISEAL Alliance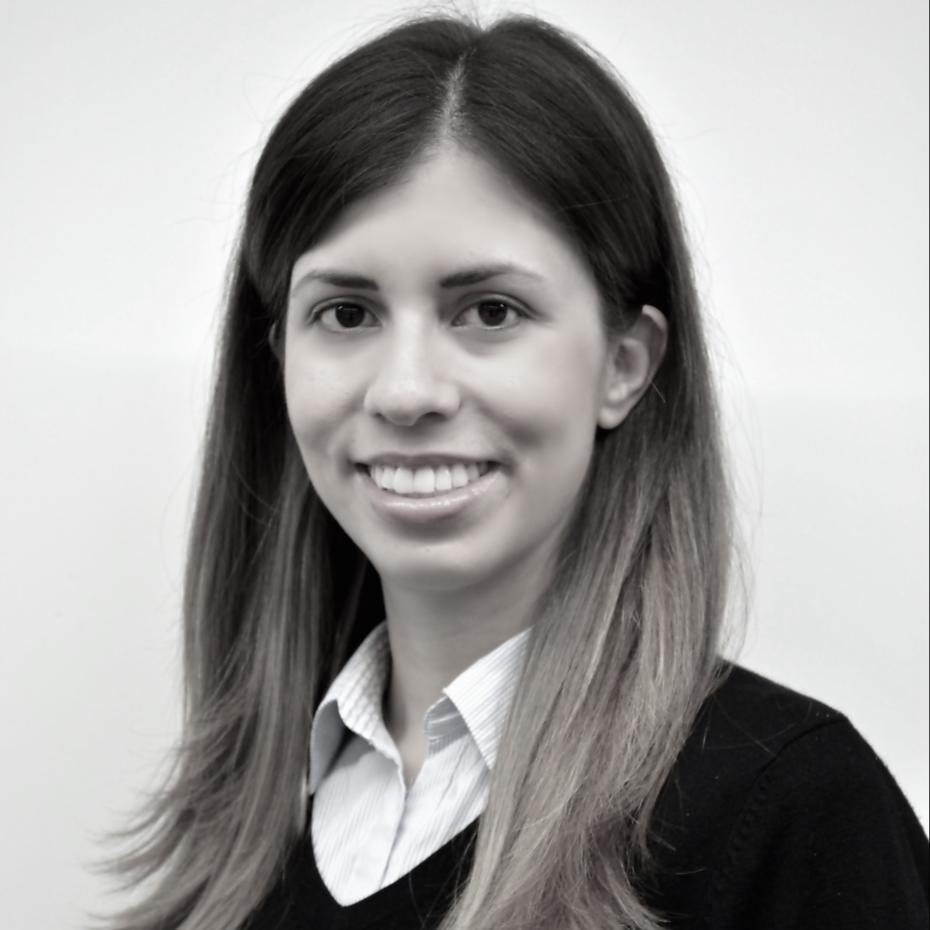 T4SD is a partnership-based programme that provides targeted solutions and training programmes based on web platforms such as Sustainability Map and solid expertise in the areas of voluntary standards, sustainable sourcing and climate-smart exports. Ana works on trade-related technical assistance for sustainable value chain development to strengthen the sustainability and international competitiveness of businesses in developing countries. Before joining ITC, she worked for different international organizations and the Brazilian Micro and Small Business Support Service.
Ana Patricia Batalhone
Associate Sustainability Expert, ITC Trade for Sustainable Development (T4SD)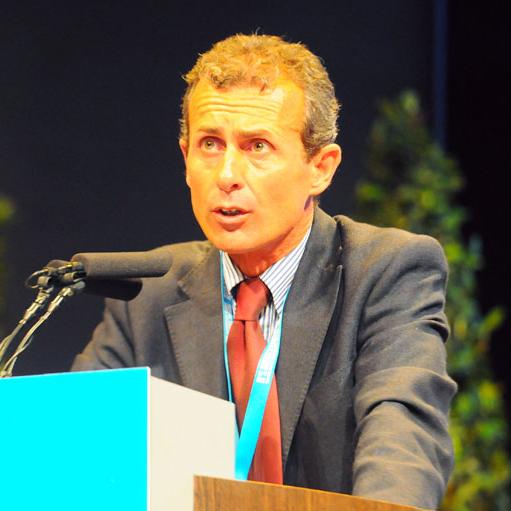 Mr. Galli elaborates the Corporate Water Stewardship Strategy and ensures the adoption of best practices within Nestlé Operations aimed at minimizing the threats related to long term water availability, ensuring good relationships and collaboration stakeholders, and deploying local water initiatives. Mr. Galli is also Chair of the "Water & Agriculture" Committee at the "Sustainable Agriculture Initiative", and member of the "International Standard Development Committee", and Technical Committee at the "Alliance for Water Stewardship".

Carlo Galli
Technical Director Water Resources, Nestlé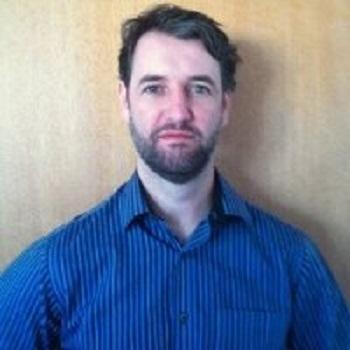 Marcelo has more than ten years' experience in the socio-environmental field. Previously he worked for Pöyry Silviconsult, where, among other areas, he supported companies seeking FSC certification. He subsequently joined the LIFE Institute to help develop the LIFE Certification System for business and biodiversity. This included: development of its standards, definition of its policies and procedures, coordination of field tests and training of auditors. Marcelo has a BA in Forestry Engineering and a master's degree in Forestry Sciences, as well as a postgraduate Diploma in Environmental Management.

Marcelo Posonski
Senior Project Manager, Proforest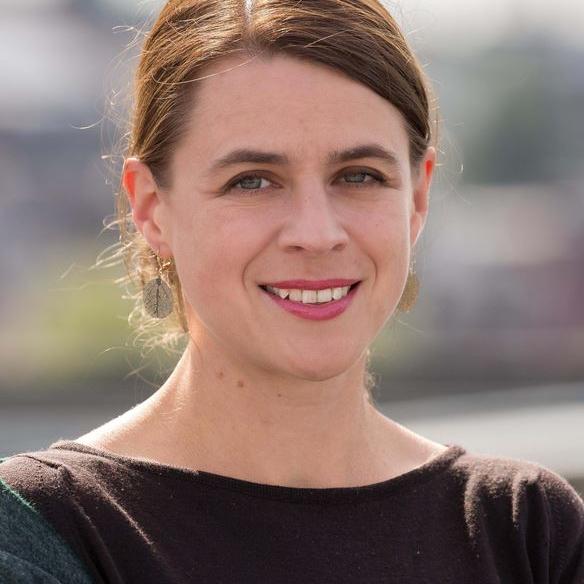 As Rainforest Alliance's Chief Sustainable Supply Chains Officer, Britta oversees the organization's work on the current certification program and the development of a new standard and assurance system. She has in-depth experience in various sustainability standard systems and is an expert in including social, environmental and economic criteria in sustainable value chain approaches. Britta currently serves as the Chair of the Board of Directors of the ISEAL Alliance.

Britta Wyss Bisang
Chief of Sustainable Supply Chains, Rainforest Alliance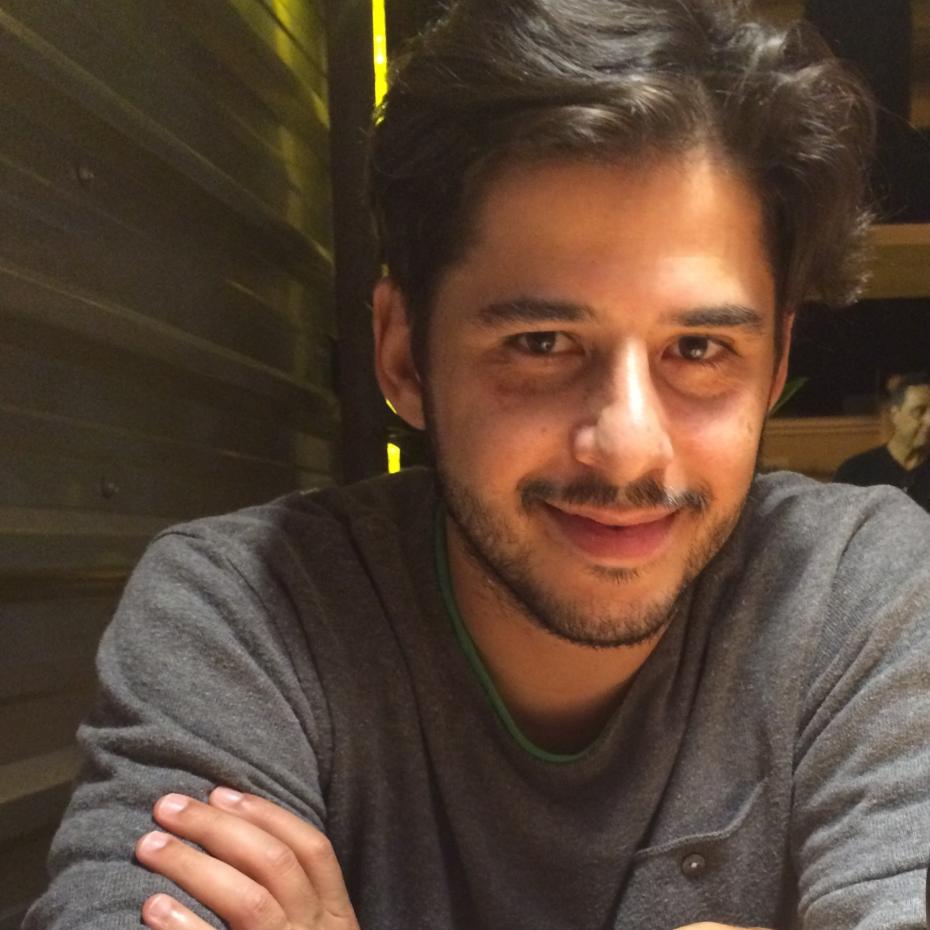 Marcel Gomes is the Executive Secretary of the São Paulo-based NGO Repórter Brasil. He holds a Bachelor's degree in Journalism and a Masters in Political Science, both from University of São Paulo (USP). Currently, he is a PhD candidate in Energy Systems Planning at the Mechanical Engineering School of the University of Campinas (Unicamp).
Marcel Gomes
Executive Secretary, Repórter Brasil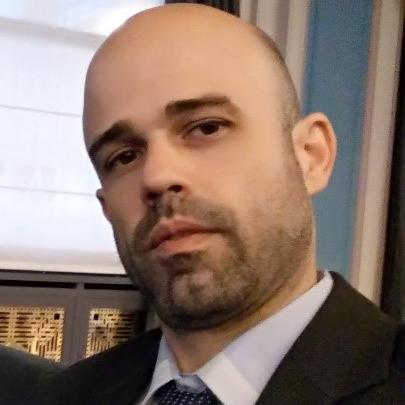 Cid Sanches has joined RTRS to connect certified farmers in Brazil with companies that buy certified soybean around the world. He has started his career as consultant of strategic planning and benchmarking for farmers and agribusiness companies. Later, working for Aprosoja, he led their Farming Project and coordinated their Department of Planning. Cid Sanches holds a Bachelor's degree in Economics from the University of São Paulo, and two MBAs: one in Cooperatives Management from FGV and another in Agroindustrial Management from UFLA (Lavras-Brazil).
Cid Sanches
External Consultant, Roundtable on Responsible Soy (RTRS)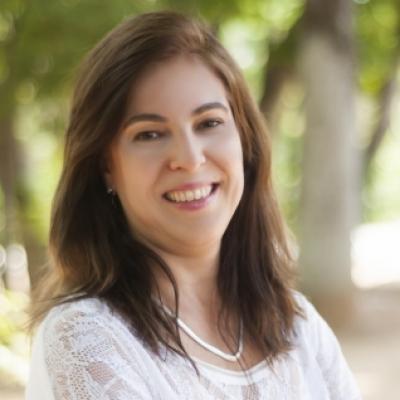 Aurea is using her 20 years of experience related to sustainability, environment and climate change to expand RSB's outreach in Brazil and other South American countries and to assist biomaterials entities pursuing RSB certification. She has extensive experience related to sustainability standards and certification systems in the context of forestry and agriculture value chains in South America. In her past roles as a forestry engineer, independent lead auditor for SGS, consultant at ProForest and other organisations, and graduate professor, she led dialogues with diverse stakeholders.
Aurea Nardelli
Certification Manager and Technical Advisor, Roundtable on Sustainable Biomaterials (RSB)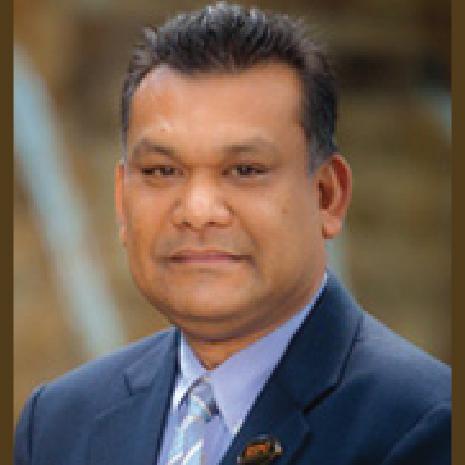 He joined the RSPO in mid April 2011. Prior to joining RSPO, Salahudin managed natural resources certification programmes with the world's most established certification body, SGS, based in Kuala Lumpur. Trained as a botanist and later in environment and natural resources management, he has been involved with certification since the early 1990s when he was part of the WWF working group that was instrumental for setting up FSC. As the Technical Director, his key responsibilities are in the areas of RSPO certification schemes for both the Principles and Criteria as well as the Supply Chain.

Salahudin Yaacob
Technical Director, Roundtable on Sustainable Palm Oil (RSPO)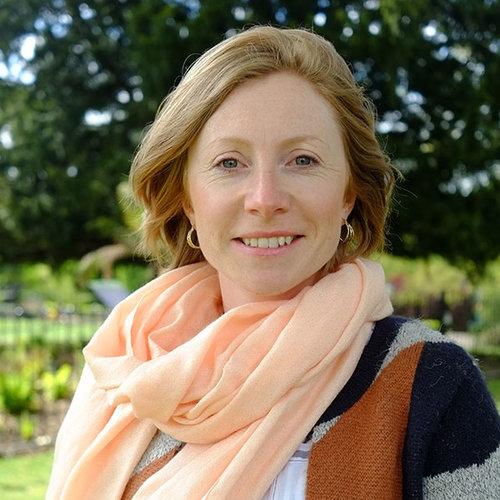 Jessica develops and manages SAN's strategic partnerships and projects. Before joining SAN, Jessica was a Senior Associate with Winrock International developing new partnerships, research and programmes to reduce GHG emissions, improve land use practices and support livelihoods. Prior to this, Jessica was the Programme Manager for a multistakeholder platform on the development and implementation of sustainability guidance for the biofuels industry and a co-ordinator for a private sector bioethanol development in the Philippines.

Jessica Chalmers
Programme and Partnerships Manager, Sustainable Agriculture Network (SAN)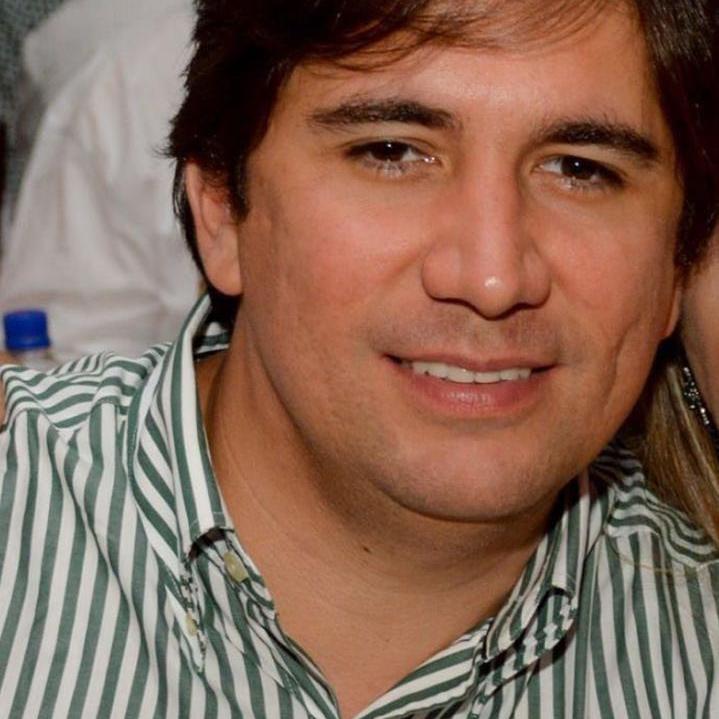 Bruno Rangel is President of Socicana – Guariba's Association of Sugarcane Producers. Agronomist, he holds a MBA in Economy and Agribussiness Administration. He is also a producer - cultivating sugarcane and soybean plantations in Guariba, Brazil.
Bruno Rangel
President, Socicana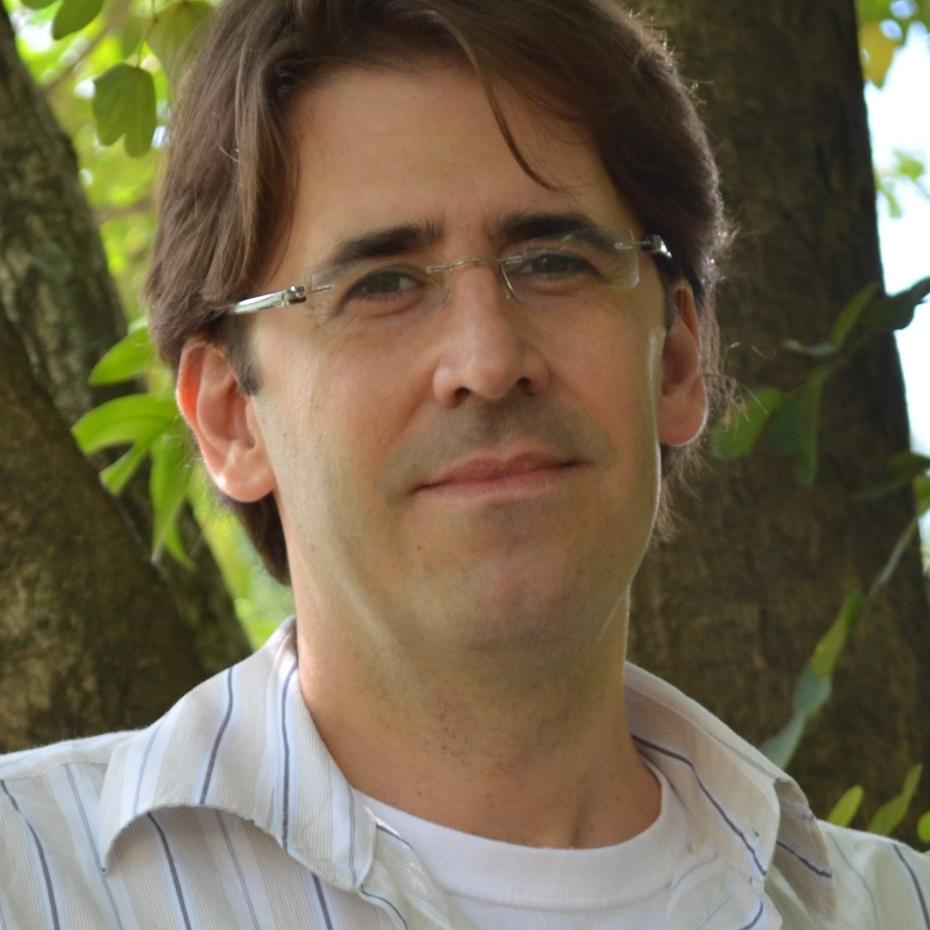 Tasso is a consultant and social entrepreneur on sustainability, forests and climate conditions. Currently, he works as coordinator of SEEG (System for Estimation of Green House Gases Emissions) and MapBiomas – an Annual Mapping Project that analyzes usage of soil in Brazil. He is also a columnist at O Globo and at Época Negócios magazine. He has worked before as Director General at the Brazilian Forest Service and as Executive Director at Imaflora.
Tasso Azevedo
Coordinator, System for Estimation of Green House Gases Emissions (SEEG)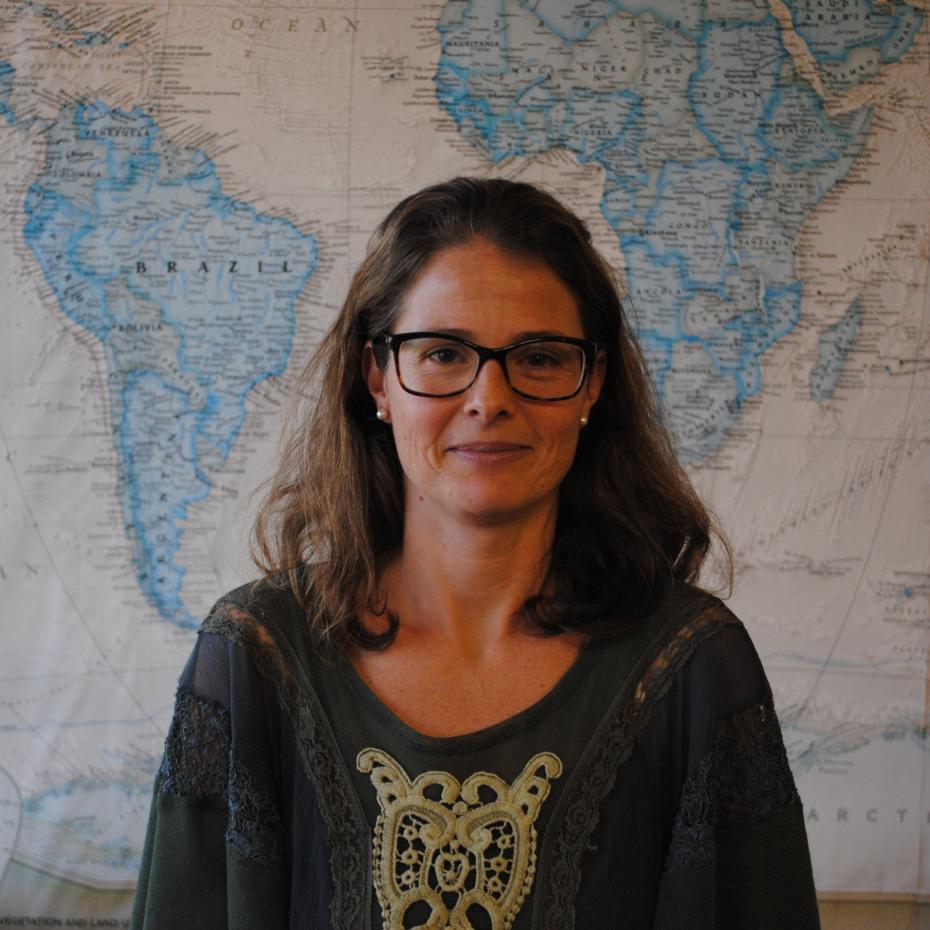 Her experience includes several years as Sustainability and External Relations Coordinator at Ibá – the Brazilian Tree Industry, coordinating relationships with stakeholders, thematic commissions and projects, and public policies issues. In 2016, she has participated in a project led by University of Helsinki for UNIDO related to paper sector in India. As a researcher, she has focused on perceptions of ISO 26000 – Social Responsibility Guide, and the
future contributions of the forest sector to the implementation of UN Sustainable Development Goals.

Julia Tauszig
Institutional Relations Coordinator, UNICA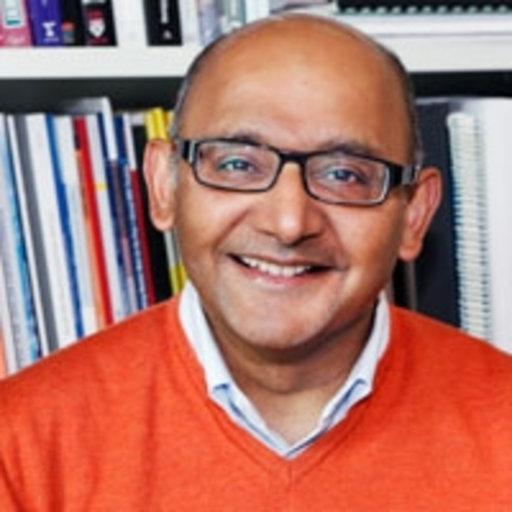 Mr. Nadvi has conducted primary research in South/Southeast Asia, sub-Saharan Africa, Latin America and Europe. In particular his research has focused on small enterprise clusters, global value chains and production networks, global standards, corporate social responsibility, technological upgrading, labour and sustainability. He has also acted as consultant for a number of UN agencies, including UNIDO, ILO, UNCTAD, IADB and the World Bank. He currently leads an ESRC funded large grant study on 'Rising Powers, Labour Standards and Governance of Global Production'.
Khalid Nadvi
Professor of International Development, University of Manchester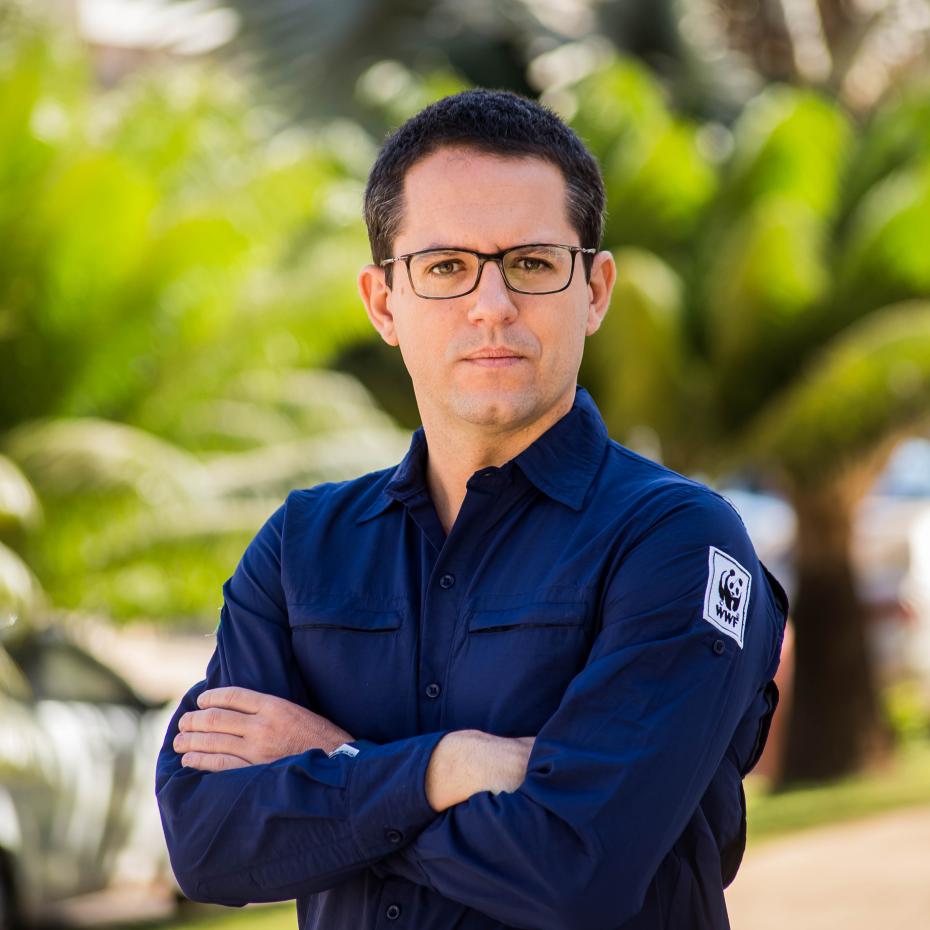 Mr. Voivodic has been Executive Director of WWF-Brazil since February 2017. He has large experience in forest management and agricultural supply chains, always working to promote sustainable practices and responsible supply chains. Mr. Voivodic developed his career at Imaflora, assuming different jobs and positions throughout the years. He was Imaflora's Executive Director from 2011 to 2016. He was also member of the Board of Directors at ISEAL Alliance, SAN (Sustainable Agriculture Network), and Tropical Forest Alliance.
Maurício Voivodic
Executive Director, WWF-Brazil